PEMCO


In 1949 Robert J. Handy founded Public Employees Mutual Insurance Company to offer residence fire and burglary insurance and automobile collision, comprehensive, fire & theft insurance to Washington State residents.
Mr. Handy was a Seattle journalism and math teacher and founder of School Employees Credit Union of Washington in 1936 (formerly named Seattle Teachers Credit Union).
PEMCO Mutual Insurance Company's WAOIC Number: 1139 and NAIC Code: 24341, and is a Mutual Company.
PEMCO Insurance Company's WAOIC Number: 1055 and NAIC Code: 18805, and is a stock Company. Both Companies are domiciled in Seattle Washington.
Safeco


"Safeco was founded in Seattle, Washington, in 1923 by Hawthorne K. Dent as the General Insurance Company of America, a property and casualty insurer. This name is still used by Safeco on some of its insurance products.[note 1] Thirty years later the company founded the Selective Auto and Fire Ensurance Company of America, or SAFECO (i.e., S.A.F.E. Co.).
General Insurance's first headquarters were in downtown Seattle at the corner of University Street and Fourth Avenue. In 1936, it moved to the eight-story Brooklyn Building at the corner of N.E. 45th Street and Brooklyn Avenue N.E. in the University District.
General Insurance began to sell life insurance in 1957. Eleven years later the corporate name changed from the General Insurance Company of America to Safeco Corporation. (The company would end up changing the capitalization of its name from SAFECO to Safeco at the turn of the century.) Around the same time the company began to offer mutual funds and commercial credit (though precursors to the Safeco Funds had been around since the 1930s).
Safeco replaced the Brooklyn Building with the 22-story Safeco Plaza building in 1973. It remains the tallest building in the city outside of Downtown."[1] Author source: Wikipedia
Progressive


In 1937 Joseph Lewis and Jack Green (Two Cleveland Ohio Attorneys) started Progressive Mutual Insurance Company. In 1956 Progressive Casualty Company was formed to write auto insurance for high-risk drivers. Today, the company insures all types of drivers.
Progressive became a public company in 1971, becoming listed on the New York Stock Exchange in 1987 under symbol PGR. Their headquarters are in Mayfield Ohio.
Progressive operates twelve authorized insurance companies in Washington State
(Progressive: Advanced, American, Casualty, Classic, Direct, Max, Northern, Northwestern, Preferred, Southeastern, Specialty, West) Insurance Company. Each of these companies has a separate WAOIC Number and NAIC Code.
Travelers


In business for over 150 years, Travelers has been an industry leader from allpokies the start, issuing the first auto policy in 1897. They continue to lead the way with innovative insurance products, first class service and industry-leading technology.
Travelers Insurance was founded by Alexander Wilkin and 16 fellow Saint Paul, Minnesota businessmen in 1853. At that time the company was called St. Paul Fire & Marine Insurance Company.
In 2004 The Saint Paul and Travelers Property Casualty Company merge to form St. Paul Travelers, creating a new company with 285 years combined experience in managing risk with integrity, innovation and discipline.
In 2007 the company consolidates under Travelers name and re-acquires the famous red umbrella icon as its logo.
Travelers Insurance has 13 authorized insurance companies operating in Washington State (each with a separate WAIOC and NAIC Code). They are domiciled in Hartford Connecticut.
National General Insurance Company


National General, an Allstate company, is one of the largest insurers in the United States. We're proud to have been helping people insure what matters most to them since 1920. Our insurance roots trace back to the early days of the automobile. Today, we provide personal and commercial auto insurance, homeowners, renters, recreational vehicle, and much more, directly to consumers and through our network of more than 55,000 independent agents. We're dedicated to meeting the needs of our customers and to offering innovative products and services that make their lives easier.
Risk Placement Services, Inc.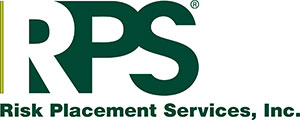 RPS Federal Way is a Binding Authority office specializing in Personal Lines, Bed & Breakfast (Vacation Rentals & Venue Properties acceptable) available nationwide. Commercial Property and Casualty, Casualty includes Contractors , Environmental Pollution, Excess Liability, Professional Lines, E & O, D & O, EPLI and more.
They have been granted a non-resident license of reciprocity in Washington State to solicit insurance for Washington State residents.
Foremost Insurance Group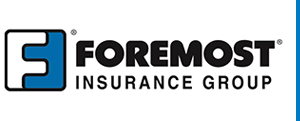 Foremost is the nation's leading specialty insurer. They were the first company to write insurance specifically for mobile homes. Foremost insures all kinds of mobile and manufactured homes including older and newer mobile homes, homes in parks and on private property, seasonal and year-round homes, rental or commercial, and single or multi-sectional units.
Foremost also includes specialized programs for properties that are older or with lower dwelling value, with cosmetic problems and for customers who do not qualify for a standard or preferred risk insurance contract.
Foremost Product Other Offerings Include:
Motor Homes
Travel Trailers
Fifth Wheels
Stationary Travel Trailers
Park Models and Tent Campers
Motorcycles
Golf Carts, ATV, Dirt Bikes, Snowmobiles
Pleasure Craft and Boat
Foremost Insurance Group is a stock company and has 3 insurance companies authorized to offer insurance in Washington State. Their WAOIC Numbers: 481 | 56689 | 48242. Their NAIC Codes: 11185 | 11800 | 41513. Foremost Insurance Group is domiciled in Grand Rapids Michigan.